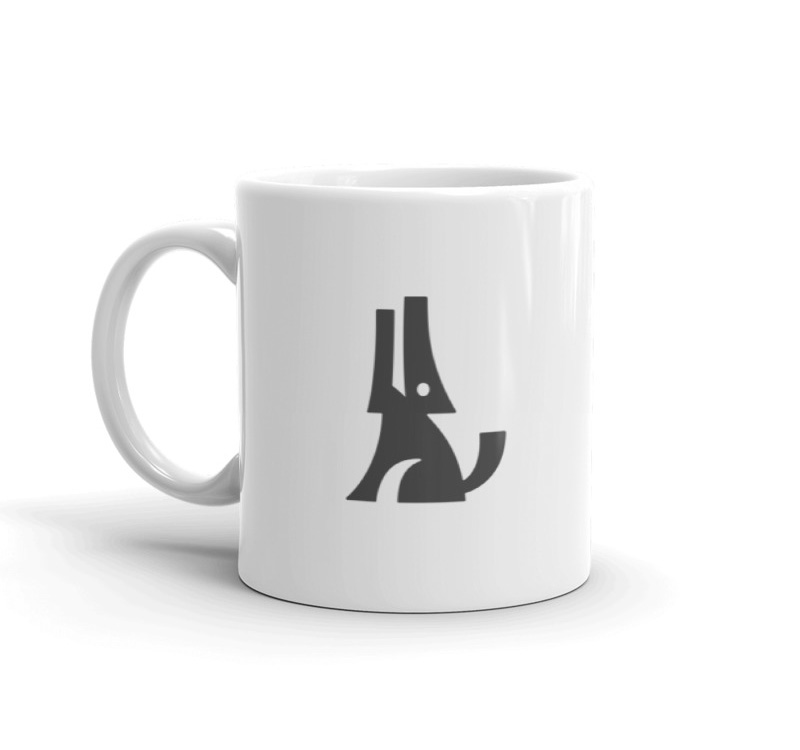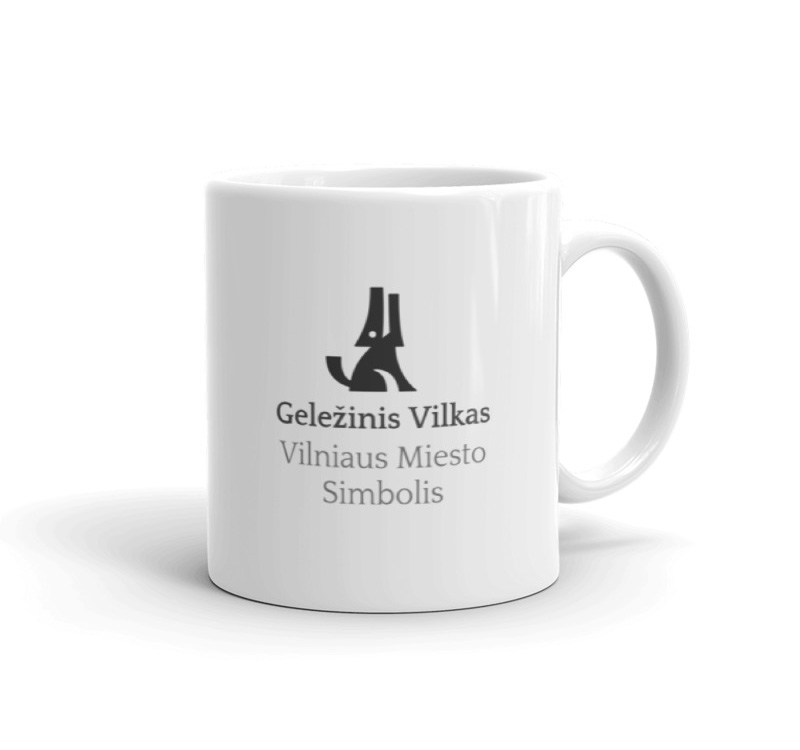 Iron Wolf – Souvenir Coffee Mug
This sturdy Iron Wolf mug is perfect for your morning coffee, afternoon tea, or whatever hot beverage you enjoy. It's glossy white and yields vivid prints that retain their quality when dish-washed and microwaved.
Material: Ceramic
Dimensions: height – 3.85″ (9.8 cm), diameter – 3.35″ (8.5 cm)
Price: 12 EUR
1-st item international shipping: 5 EUR
Each additional item shipping: +1 EUR
The Story Behind the Iron Wolf Souvenirs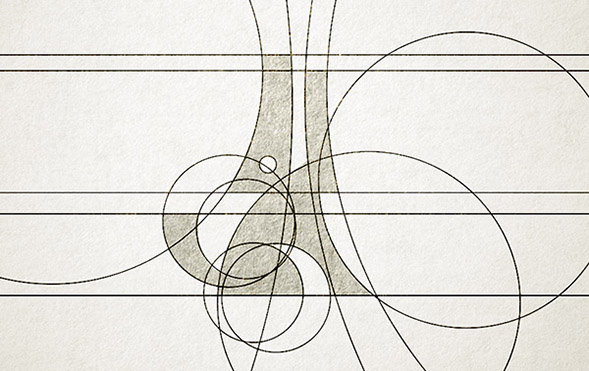 Iron Wolf is a symbol of Vilnius city as depicted in The Legend of The Founding of Vilnius.
The Iron Wolf souvenir design was created in 2013 by a graphic designer Giedrius Cibulskis.
Each souvenir comes with a leaflet which includes The Legend of the Founding of Vilnius and the description of Wolf and Its Symbolic Meaning.
From 2013 to 2018 Iron Wolf souvenirs were sold in different souvenir shops in Vilnius Old Town, also in Vilnius Airport and in the old capital city Trakai. Currently Iron Wolf souvenirs are no longer sold in physical stores and from 2019 onwards can only be purchased online.
For bigger quantities and for partnership opportunities, please contact info@ironwolf.lt
Ltaste – Souvenir Store
Katedros a. 4, LT-01143
Palace of the Grand Dukes of Lithuania
Ragainė – Souvenir Store
S. Skapo g. 3, Vilnius 01122
Ethno Baltic shop
K. Sirvydo skveras, Vilnius
Gintraka – Souvenir Store
Pilies g. 30, Vilnius
Vilnius Tourist Information Center
Didžioji g. 31, Vilnius 01128
Vilnius Tourist Information Center
Vilniaus g. 22, Vilnius 01119
Littera – Bookstore
Universiteto g. 5, 01122 Vilnius
Vaga – Bookstore
Pilies g. 22, Vilnius 01123
Versmė – Bookstore
Didžioji g. 27, Vilnius 01128
MORKA Boutique
Rodūnios kl. 10A, Vilnius 02189
Vilnius Airport (after check-in)
AlterNative
Karaimų g. 34, 21104 Trakai